What larger Christmas gift can you give than that of the gift of education? The 'Thousand Schools for a Thousand Girls' Initiative is taking part in this year's BigGive Christmas Challenge!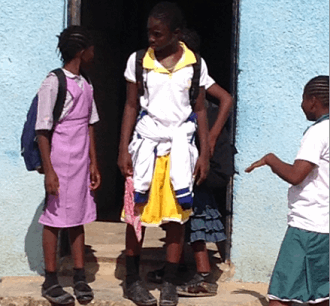 An astonishing number of girls all over the world still do not have a chance to complete, sometimes even start, their education at secondary school level. Prejudice, domestic responsibilities, early marriage, HIV/AIDS, poverty and the need to earn income all mitigate against educating girls.
When we give education, we know the gift will be shared with families and communities. Your gift will be passed on way beyond each sponsored girl, thus helping to build personal and economic freedom.
The Big Idea
This initiative is aimed at getting 1000 disadvantaged girls in Developing Countries into secondary education. The project will also be working closely with school children in the UK to encourage not just fundraising for the education of these girls in the Commonwealth but also cultural exchange.
The Big Give Christmas Challenge begins at 10am, Thursday 5th of December and then at 10am, Friday 6th December and 10am, Saturday 7th December 2013. When you give online, the BigGive promises to match your donation!
Please click on the link below to give to the 'Thousand Schools for a Thousand Girls' Initiative and give the gift of education to girls around the world! https://secure.thebiggive.org.uk/projects/view/20209/
Hurry as match funding will end very quickly.