CGEF is honoured to have the support of the following Trusts, Groups, Schools and Individuals. We thank you all for your ongoing support.
CCfE Member - Commonwealth Consortium for Education
The CCfE has been established by a group of education-related Commonwealth NGOs to coordinate their efforts on behalf of Commonwealth education to stimulate more coherence in their work and to provide a collective mechanism for interaction with ministries and official Commonwealth organisations.
CEC Member - Council for Education in the Commonwealth
The Council for Education in the Commonwealth (CEC), a parliament based NGO, was founded over 50 years ago, at the time of the first Commonwealth Education Ministers' Conference. Its purpose is to create an informed public opinion on the salient issues concerning education and training in the Commonwealth and to identify appropriate ways in which Britain and the European Union can best contribute to their development.
Trusts
St James's Place Foundation
Australia National Youth Trust
Children's Hope Foundation
Groups
Southampton Solent University Students
Canadian Federation of University Women, Salt Spring Island
Australian Womens' Club
Bangladeshi Ladies
Womens' India Association
All Pakistan Women's Association
Our CCLEF Britsh 10K Runners 2015:
Frederike Zeltner, Vasile Lazu, Priyanka Kansal, Robert Vaughan, Francesca Cesare - Pintorno, Valerie Goode, Douglas Campbell, Lola Royle, Gagan Sharma, Danielle Mannucci, Marc Sandfort, Sumit Virmani, Rohan Thakur, Simon O'Regan, Vijay Krishnarayan, Ronan Jouffe, Gillian O'Regan, Vicky Stevens, Jay Potdar, Gabor Toth, Victoria Stringer, Daniela Denker, Martine Ferland, Sunita Badal, Casmir Chanda, Danielle Jones-Smith, Fabrizio Brugarello, Ashish Dohte, Gaurav Gaikwad and Pankaj Singh.
Schools
All the schools involved in the 1000 Schools for 1000 Girls including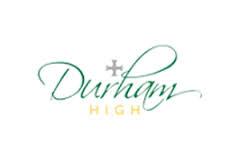 Individuals
All our Trustees and Patrons
All our British 10k runners
Judy Moody Stuart
Sui Chin McKeand
S Rankine
Rajeev Shah
David Chivers
Karen Loose
Louisa Service OBE
Lucy Carter
Ade Adepitan MBE
Tessa Sanderson CBE
Baroness Jo Valentine
Reggie Balavu
Volunteers
We would also like to recognise the many volunteers who donate their time and talents to the CGEF.