News
11th October marks the International Day of the Girl Child. Watch the video below to hear why we at the CGEF believe education is important to us,
---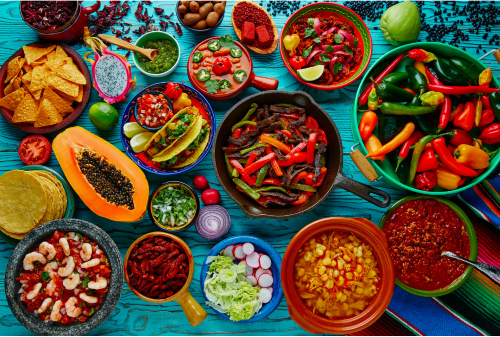 Join our Commonwealth Cook Off campaign from 1st - 31st August 2020 and have the opportunity to feature your recipe(s) in our Cookbook and social media.
Whether passed down through the family or a favourite amongst friends, we would love you to share the dishes that mean the most by creating a starter, main or dessert inspired by one of the 54 Commonwealth countries. You don't need to be from a Commonwealth country to participate and we will be posting recipe suggestions that you can try at home, if you need a little inspiration!
HOW?
Register here on our campaign Just Giving page


Donate £5 (or more) per dish entered

You will receive a registration email within 1-2 days explaining what you will need to do next (look out for an email from

Submit your recipe and picture/video of your homemade Commonwealth dish to be part of our Cook Off campaign on social media
Selected entries will be featured in our Cookbook, available to purchase later on this year. Entries will be shortlisted and the final decision made by a select panel of judges. Recipes submitted without a donation will not be considered for the Cookbook.
Keep in touch with us during the campaign by following us on Linked In, Twitter, Facebook and Instagram. If you do not use social media and would like to keep informed about the campaign, join the Commonwealth Girls Education Fund Mailing List our Commonwealth Cook Off Mailing list for weekly updates, highlights from what participants are sharing on social media, as well as news of special guest Chefs who will be participating in the event.
WHY?
The Commonwealth Girls Education Fund is a UK based charity that sponsors bright but financially challenged young women in their home country, enabling them to finish their secondary school education.
For the past 53 years we have seen the true impact of investing in their future, with some of our alumnae becoming engineers, doctors, teachers, paediatricians, vets, as well as role models in their communities. However, at times of environmental and economic crisis so many more girls face the possibility of being uneducated, in turn putting them at increased risk of early child marriage, pregnancy and domestic abuse.
During this challenging time in the world, we want to do what we can to continue our mission and engage all of you to inspire and be inspired by cultures from around the world.
TERMS & CONDITIONS
Funds raised through donations, book proceeds or income from social media partnerships will go to the Commonwealth Girls Education Fund, Registered Charity No 1048908.
Participants consent to sharing their recipes, images and videos with the Commonwealth Girls Education Fund for the purpose of promoting and marketing the Cook Off campaign and subsequent publishing of the Cook Off Cookbook.
Selected participants consent to their recipes and images being featured in our published Cookbook and acknowledge that they will not receive any financial remuneration from the sale of the Cookbook, income from social media partnerships or donations.
All hashtags, logos and wording relating to the Cook Off belong to the Commonwealth Girls Education Fund and should be used by members of the public exclusively to share and promote the campaign.
Images and videos must be sent in the highest quality setting available on your device. Please ensure you check the quality of your entry before submission as low quality images will not be considered and new entries will incur a new donation charge.
Personal data supplied during the course of the Cook Off campaign and the subsequent publishing of the Cook Off Cookbook will only be processed as set out in the Commonwealth Girls Education Fund's privacy policy: https://www.cgefund.org/privacy-policy
Participants are deemed to have accepted and agreed to be bound by these terms and conditions.
All rights reserved by the Commonwealth Girls Education Fund.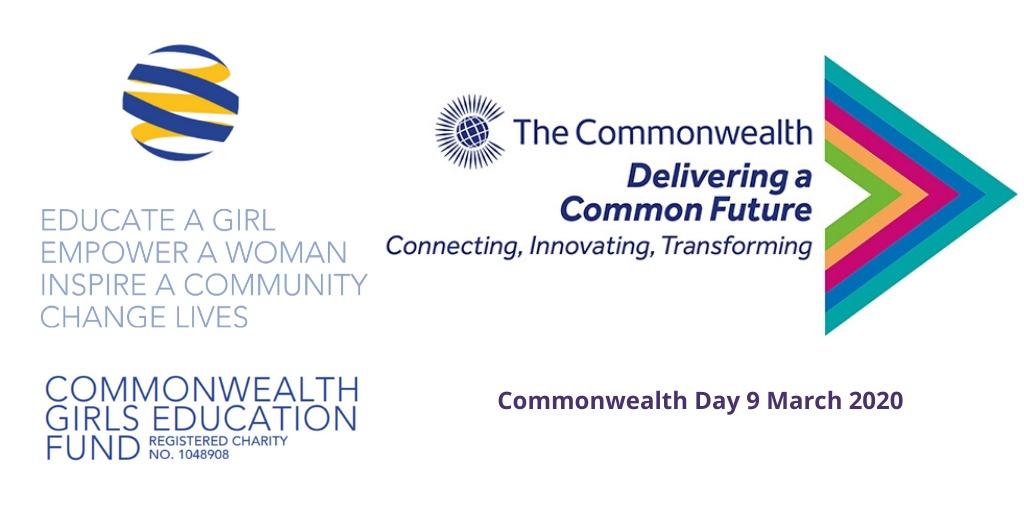 Celebrating our Girls throughout our Commonwealth Family.
---
Please continue to support our work as we sponsor girls through their secondary education. We are also signing up runners for the Virgin Sport ASICS 10K Run in July. Click here for details on how you can participate.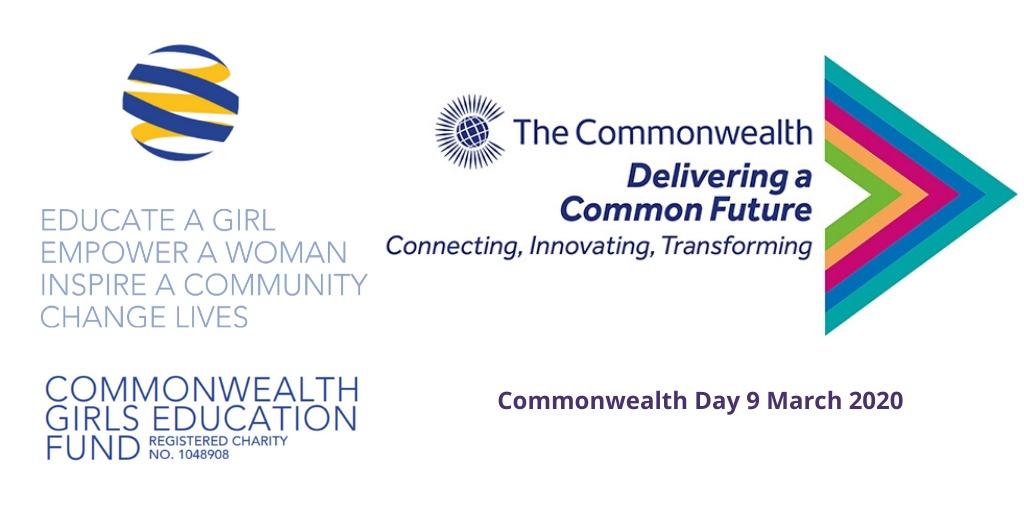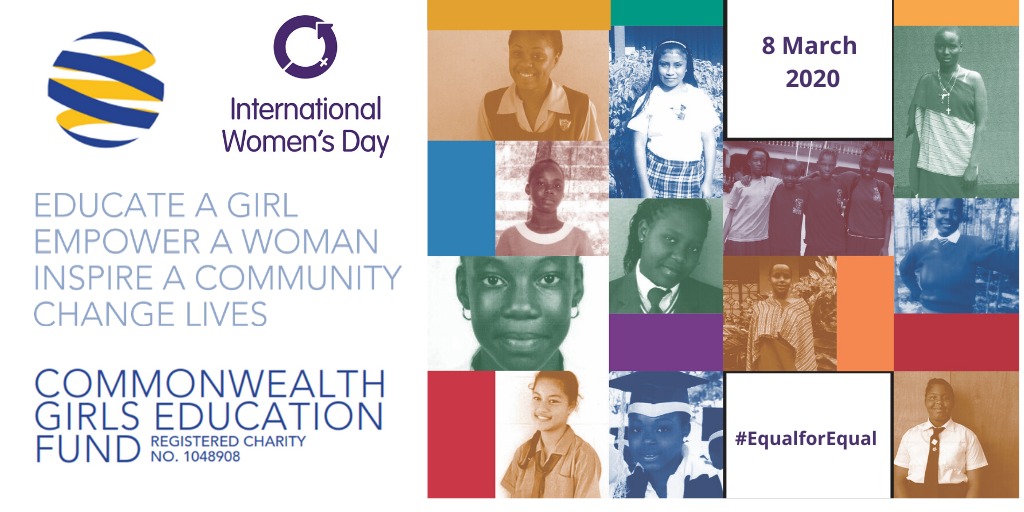 International Women's Day is celebrated every year on 8th March around the world, as a focal point in the movement for women's rights.
---
An equal world is an enabled world - that is why we continue our work to sponsor the secondary education for able but financially needy girls throughout the Commonwealth. #IWD2020 #EachforEqual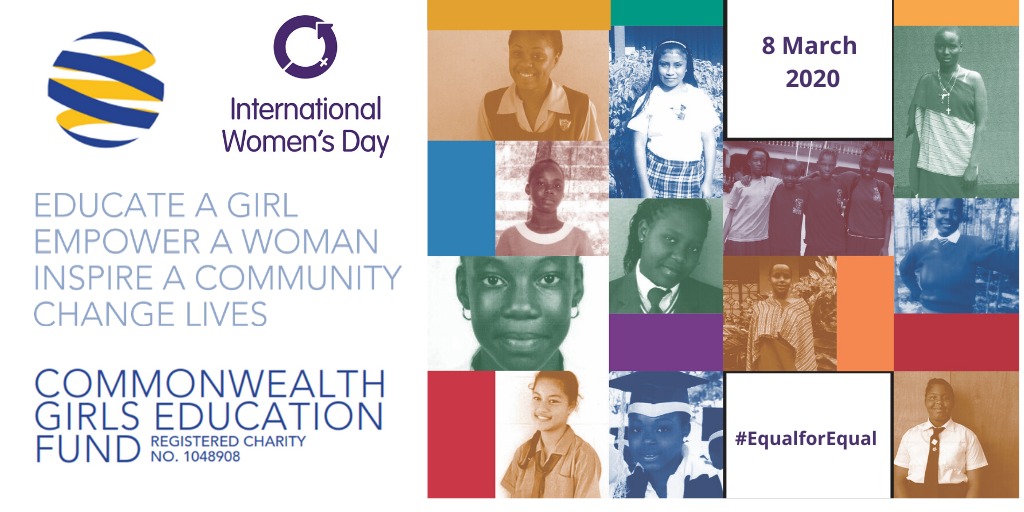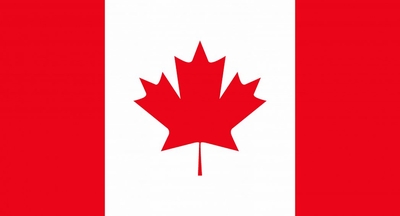 A huge thank you to the staff of the High Commission of Canada for their donation to the Commonwealth Girls Education Fund
---
On Wednesday 5th February, Roxanne St Clair (Chair) and Danielle Jones-Smith (Secretary) were invited to the High Commission of Canada to receive donations from their staff for the Commonwealth Girls Education Fund.
Upon arrival they were greeted by Noora Virtanen, Public Affairs Assistant, and shown around a section of Canada House originally built in 1800. They then entered The Canada Gallery and shown an exhibition entitled 'Avatars Aliens Ancestors' by artist Skawennati.
On behalf of the girls who receive funding for their secondary school education, thank you to everyone who donated to support them.
Images from Skawennati: Avatars Aliens Ancestors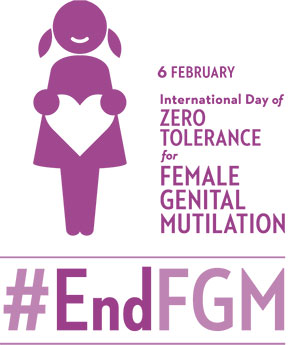 Today marks the International Day of Zero Tolerance to Female Genital Mutilation and through the work of the Commonwealth Girls Education Fund, we are acutely aware of the impact this has on our girls, as well as millions of others across the globe.
---
What is Female Genital Mutilation (FGM)?
Female Genital Mutilation (FGM) involves the partial or total removal of external female genitalia or other injury to the female genital organs for non-medical reasons.
The practice has no health benefits for girls and women.
FGM can cause severe bleeding and problems urinating, and later cysts, infections, as well as complications in childbirth and increased risk of newborn deaths.
FGM is mostly carried out on young girls between infancy and age 15.
FGM is a violation of the human rights of girls and women
The practice is a global issue, with girls and young women affected in Europe as well as countries in Asia, Africa and the Middle East.
What is the role of education in helping to prevent this practice?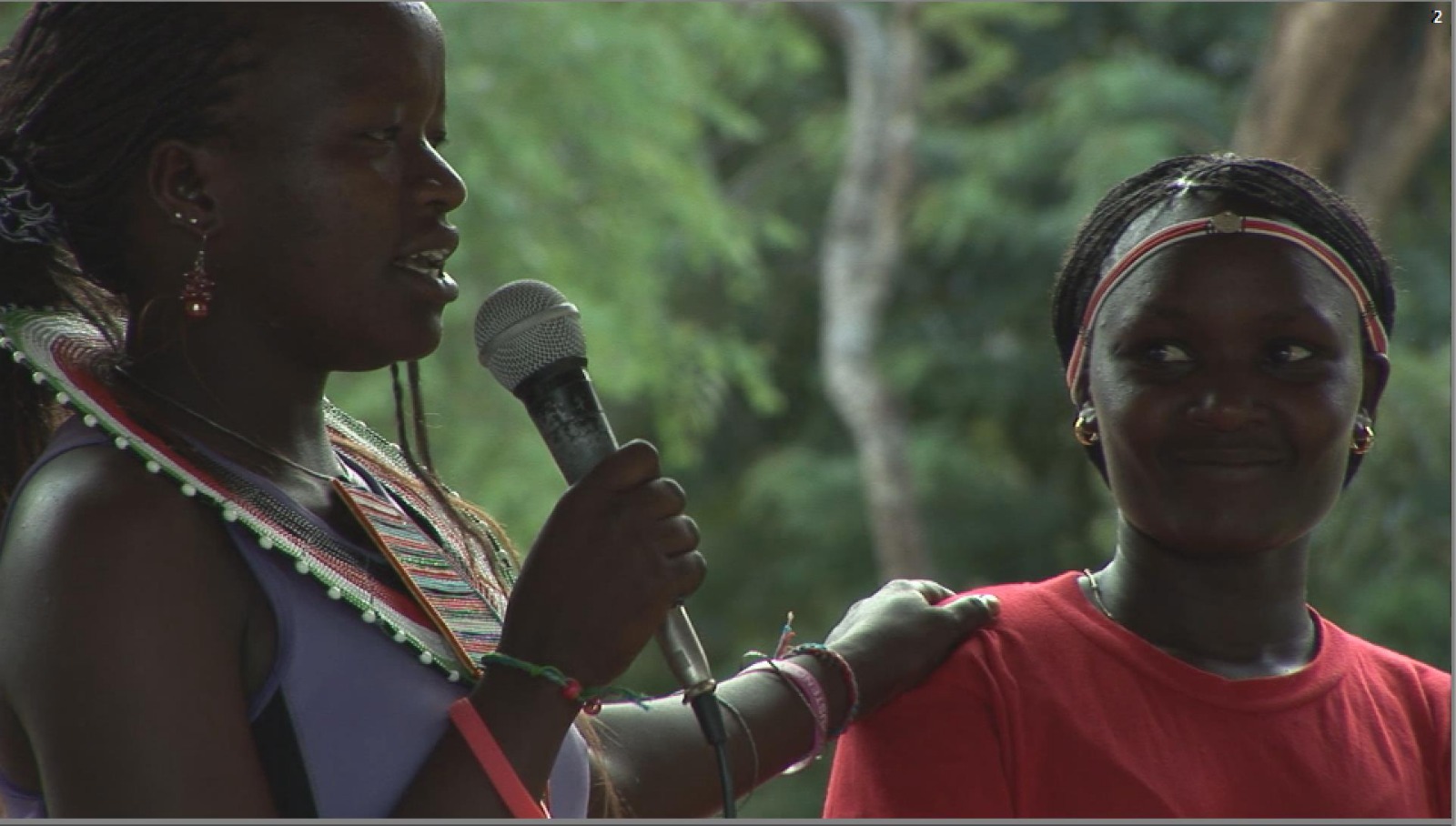 Nancy Tomee, one of our CGEF Alumnae (sponsored under our previous charity name Commonwealth Countries League Education Fund (CCLEF), led the fight against FGM in her Pokot community in Kenya. Her bravery to speak out against the practice led her to the United Nations in New York and to Marlborough House in the UK, where she addressed an audience alongside the Commonwealth Secretary General, Baroness Scotland QC.
Nancy stated that we should not be cutting our girls to marry them off, but instead educate them so that they can bring in an income for the family. Through her courage and drive, her message against FGM addressed elders in her community, as well as educating girls and women of their rights to stand up against it.
'Look at me, Nancy, who is called names and spat on, she is still progressing with her studies. Go to school and tell your parents that if they want to cut you then you will take them to court. The law prohibits cutting' Nancy Tomee
Through our work, the CGEF has long recognised the impact that educating girls has in reducing early marriage, early pregnancy and FGM.

Article Links:
CGEF Girl in FGM Video Documentary
CCLEF Girl NAncy Tomee wins the BJHRF award
CCLEF Girl Nancy Tomee at the UN
Below is a video of Nancy when she was still at school in Kenya, filmed by Sara Nason.