General
General news from the CGEF
CCL presents the CGEF with a 20K donation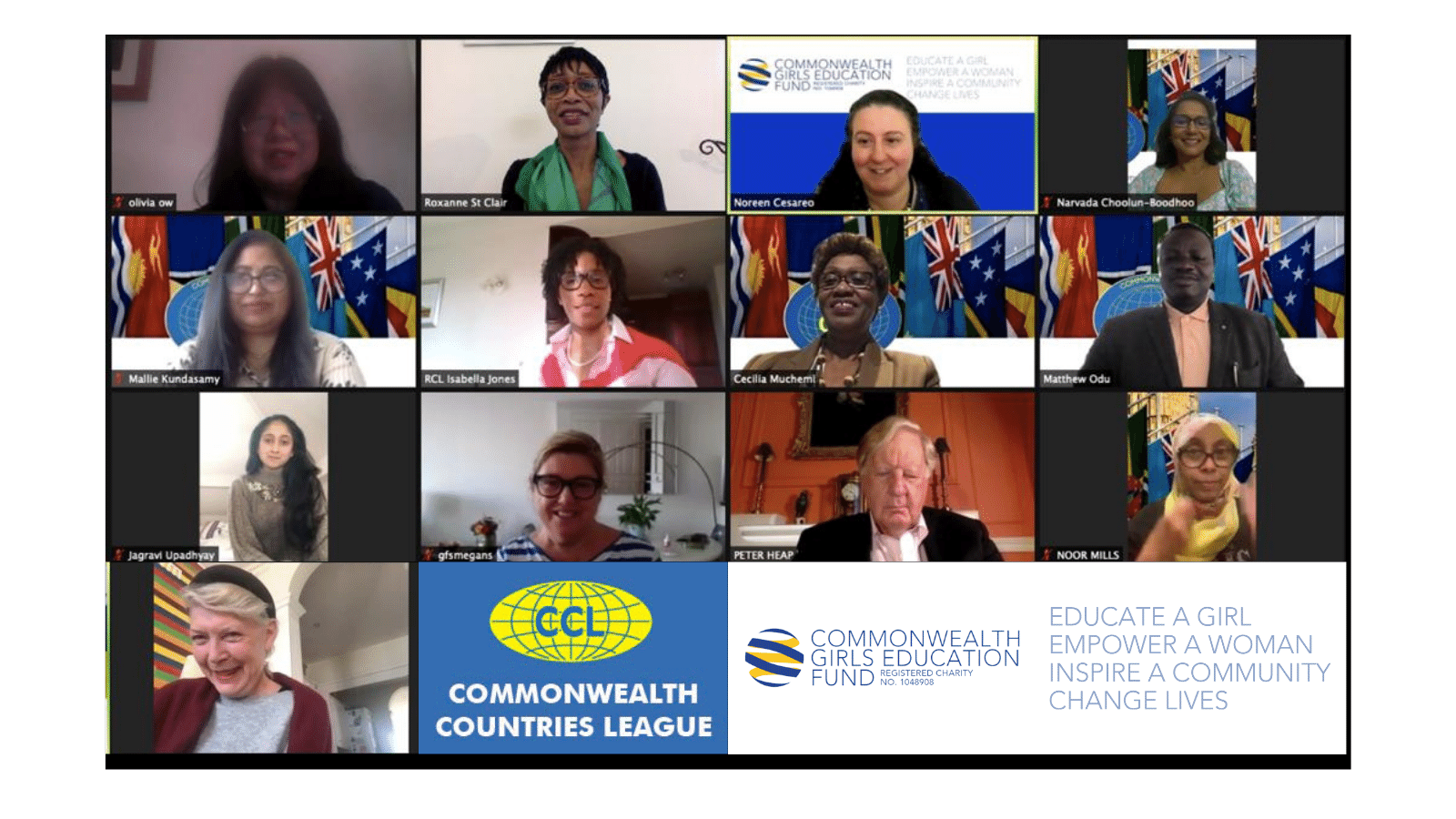 The Board of Trustees and the Executive Committe of the Commonwealth Countries League (CCL) presented CGEF Trustees with a generous donation of £20K in lieu of funds which would have been raised at the Annual Commonwealth Fair. The fair is organised by the CCL and typically held in the month of November at the Kensington Town Hall in London, UK.
Chairwoman Cecilia Muchemi presented the cheque to the CGEF Trustees during March - recognised internationally as the women's month - and in celebration of the International Women's Day and Commonwealth Day, which were both held on the same day this year.
Chair of the Trustees Sir Peter Heap represented the CCL Board of Trustees and said that they are still committed to supporting the CGEF cause in line with their values and mission.
Celebrating International Women's Day and Commonwealth Day 2021
#ChoosetoChallenge #IWD2021 #SheLeadsTheWay

At CGEF we sponsor the secondary education of hundreds of able but financial deprived girls who would otherwise not have had the opportunity to receive an education.

Despite the challenge of a global pandemic, many of the girls we support have successfully passed their National exams and are now aspiring to higher education. 🏫

🙌 We are proud of their resilience and ⭐ celebrate all our girls, and the many women who support us around the Commonwealth 🌎
International Women's Day, Commonwealth Day - 8 March 2021
International Day of the Girl Child 2020
11th October marks the International Day of the Girl Child. Watch the video below to hear why we at the CGEF believe education is important to us,
---

Commonwealth Day 2020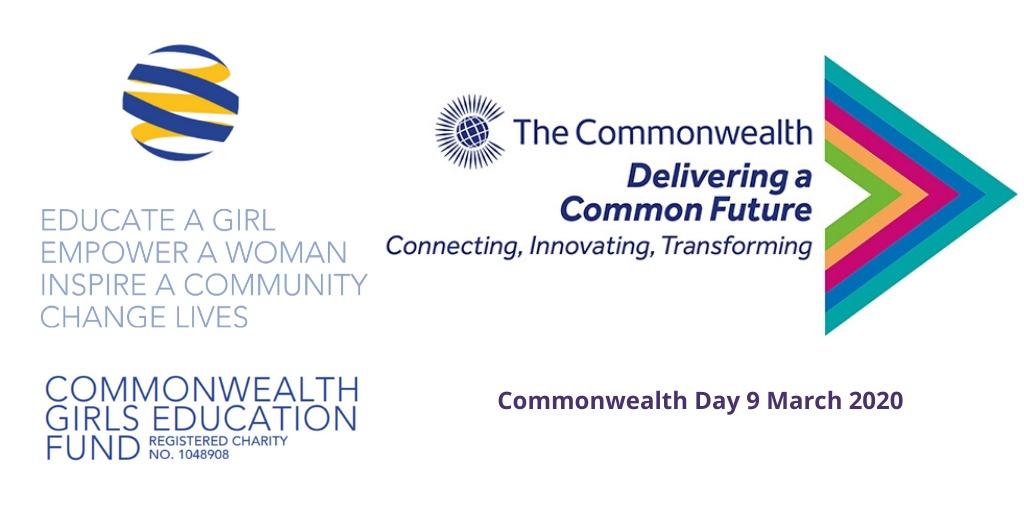 Celebrating our Girls throughout our Commonwealth Family.
---
Please continue to support our work as we sponsor girls through their secondary education. We are also signing up runners for the Virgin Sport ASICS 10K Run in July. Click here for details on how you can participate.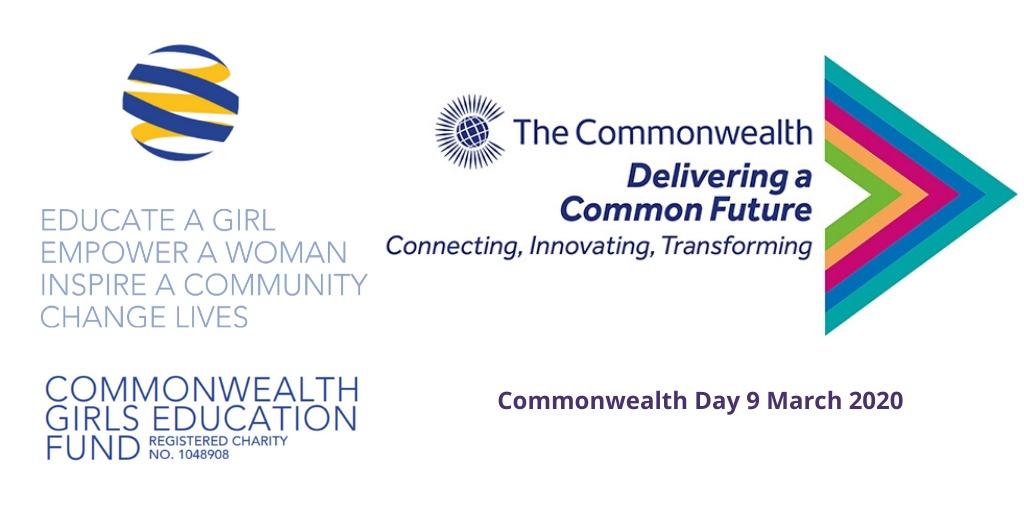 International Womens Day 2020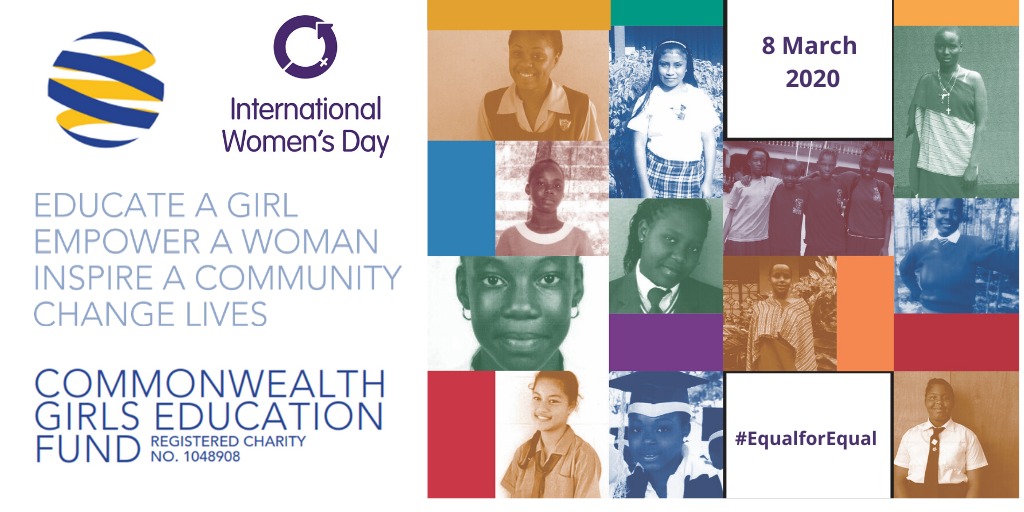 International Women's Day is celebrated every year on 8th March around the world, as a focal point in the movement for women's rights.
---
An equal world is an enabled world - that is why we continue our work to sponsor the secondary education for able but financially needy girls throughout the Commonwealth. #IWD2020 #EachforEqual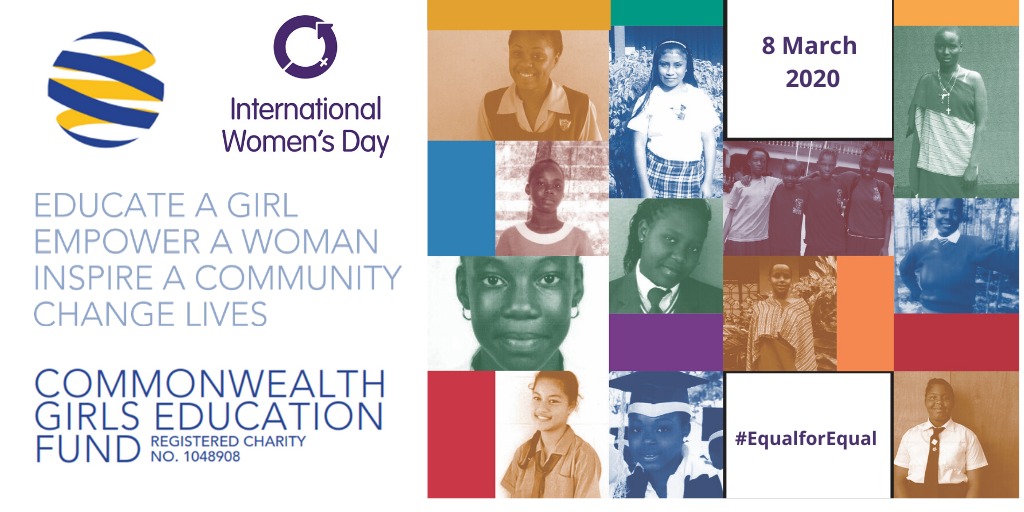 Thank you to the High Commission of Canada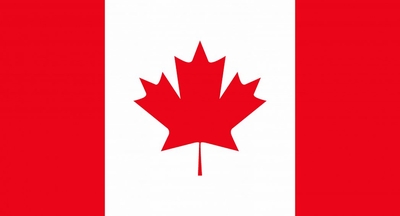 A huge thank you to the staff of the High Commission of Canada for their donation to the Commonwealth Girls Education Fund
---
On Wednesday 5th February, Roxanne St Clair (Chair) and Danielle Jones-Smith (Secretary) were invited to the High Commission of Canada to receive donations from their staff for the Commonwealth Girls Education Fund.
Upon arrival they were greeted by Noora Virtanen, Public Affairs Assistant, and shown around a section of Canada House originally built in 1800. They then entered The Canada Gallery and shown an exhibition entitled 'Avatars Aliens Ancestors' by artist Skawennati.
On behalf of the girls who receive funding for their secondary school education, thank you to everyone who donated to support them.
Images from Skawennati: Avatars Aliens Ancestors