News
We visit our girls - Louisa Service, Patron of the CCL and Trustee of CCLEF (third from right), with sponsored girls in Grenada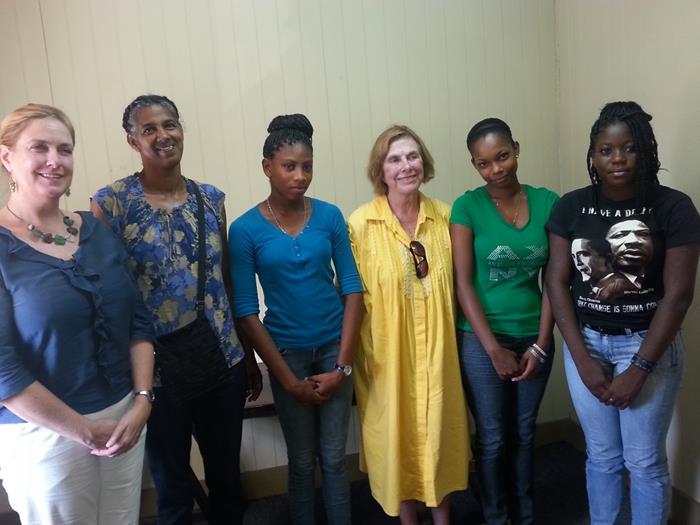 Two friends to cycle over 1000km from Seville to Santiago de Compostela in aid of charity
Hello Everyone - warmest wishes for a happy and healthy 2015 from all at the CCLEF.
Stand #UpForSchool

132 innocent children killed in their classroom. Here's how we can respond: every child has the right to go to school, without danger or discrimination. Honour the children of Peshawar by helping create a message no government, politician or leader can ignore and demand that every child can go to school safely.

THE PETITION

"We, the world's youth, teachers, parents and global citizens, appeal to our governments to keep their promise, made at the United Nations in 2000, to ensure all out-of-school children gain their right to education before the end of 2015.

We are standing up to bring an end to the barriers preventing girls and boys from going to school, including forced work and early marriage, conflict and attacks on schools, exploitation and discrimination. All children deserve the opportunity to learn and achieve their potential.

We are #UpForSchool." Please sign the #UpForSchool Petition. Act Now.

http://www.aworldatschool.org/upforschool
The Board of Trustees at CCLEF wish you a warm, peaceful & lovely time.
This year, we sponsored girls in 28 Commonwealth Countries. With your help, support and donations we can continue this work during 2015 - thank you!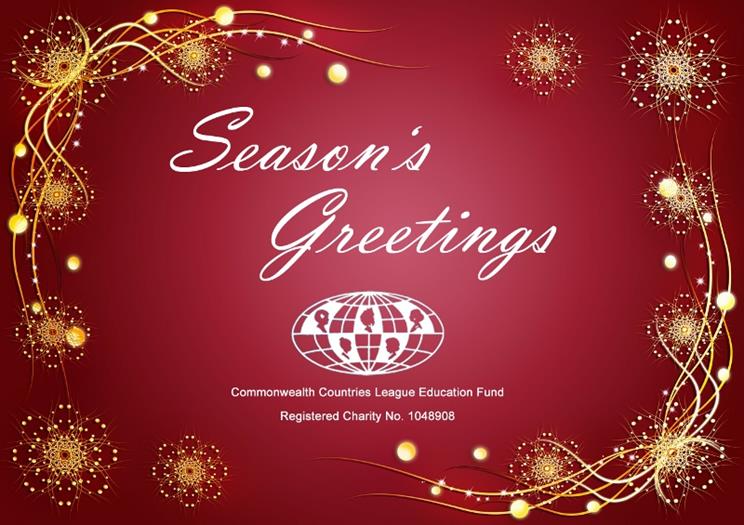 The Commonwealth Countries Education Fund is looking for a part time (paid) Administrative Secretary.
This home based position offers the right person an exciting opportunity to build on existing administrative procedures to develop a modern administrative hub that will service and enhance the important work of the Charity's Board of Trustees, all of whom are voluntary.
As a minimum, candidates must have good professional skills in WORD and Excel. Other relevant skills such as use of PowerPoint, use of social media as a business tool and basic web master skills will be a distinct advantage.
As well as keeping the Charity's Administration in perfect check, the successful candidate will be expected to communicate effectively and diplomatically with a wide range of individuals and Organisations both in the UK and throughout the Commonwealth.
In addition, we are ideally looking for a candidate who can develop our online presence and communications effectively, both to our potential sponsors and donors, and to the girls that we sponsor globally.
Candidates must be able to work efficiently, maturely and with minimum supervision. Some flexibility will be required for the occasional out of hours meetings or global calls that may be needed. As CCLEF meetings are generally held every few weeks in London, candidates should ideally live within comfortable day-commuting distance of London.
This is a part time (28 hours per week) home based position. CCLEF therefore expects the actual salary to be up to £24000 p.a. (depending on relevant skills and experience) with 22 days annual holiday. Once in post, all reasonable expenses will be paid by CCLEF, including telecoms and travel subject to approval.
To see a full Job Description for this position please click here.
Applicants are invited to send a CV, with a covering email to CCLEF Honorary Treasurer and Trustee Judith Fisher at .
The closing date for applications is midnight on Monday January 5th 2015.
Successful applicants will initially be invited for interview and (if required) a skills test lasting no more than one and a half hours in total. Interviews are provisionally scheduled to take place in London in mid-January, to be followed ideally by an early February appointment.
Ref: JD AS 2014/2015