News
Recently, one of our CCLEF sponsored girls was presented with The Bianca Jagger Human Rights Foundation Award for Courage. Nancy Tomee of the Pokot tribe in Northern Kenya, won the award for her courageous stand against the barbaric practice of female genital mutilation (FGM).

The award was received by Domtila Chesang, who also campaigns against FGM, on Nancy's behalf because Nancy was writing her final secondary school leaving exams. The presentation took place during the the second Bianca Jagger Human Rights Foundation Arts for Human Rights Benefit Gala Auction which was held on October 2014 at Phillips, Howick Place in London. Various artists generously donated their work to be auctioned inlcuding: Alex Katz, Anselm Kiefer, Bill Viola, Francesco Clemente, Francesco Vezzoli, Gustavo Aceves, Jason Martin, Jules de Balincourt, Manolo Blahnik, Marc Quinn, Marina Abramovic, Martin Creed, Not Vital, Raqib Shaw, Retna, Richard Long, Robert Longo, Ross Bleckner,Sir David Chipperfield, Sylvie Fleury, Tracey Emin, and Yoko Ono.
"I am representing those that are demanding that change, for each girl needs to be a source of further change, and I am an ambassador," she said at the high-level dialogue, which was organized by the Organization of African First Ladies against HIV/AIDS (OAFLA) in partnership with UNFPA.
Through the CCLEF, we still have direct communication with Nancy and her school. We knew about Nancy's determination to fight FGM. Two years ago she wrote this to the CCLEF as part of her application:
"I would like to become a doctor in future because I would like to assist people in my community to know the consequences of Female Genital Mutilation. I am from a community which practices this and I was lucky to have been saved from this practice. "
Please join us in congratulating her and do share her story through social media and in any way you can.
Judith Fisher, CCLEF Treasurer recently visited Hong Kong to introduce the charity to Commonwealth businesses active in the region. Her visit was reported in the local media.
http://us7.campaign-archive1.com/?u=f2a0bba3f3693ff3499a95c7c&id=a0313b8efd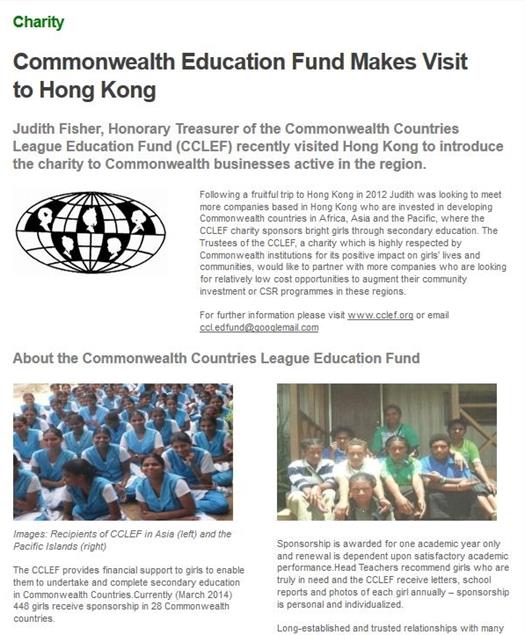 CCLEF Trustees Rita Odumosu, Roxanne St Clair and Dr Casmir Chanda, Administrative Secretary recently met with Mrs Ruthy Richards-Levi- Babalola, the Honorary Consul General in Israel for the Republic of Suriname. During their discussions, they talked about how the CCLEF and embassies in Israel could work together to help fundraise for the CCLEF. From left: Rita Odumosu, Dr Casmir Chanda, Roxanne St Clair and Ruthy Richards-Levi-Babalola.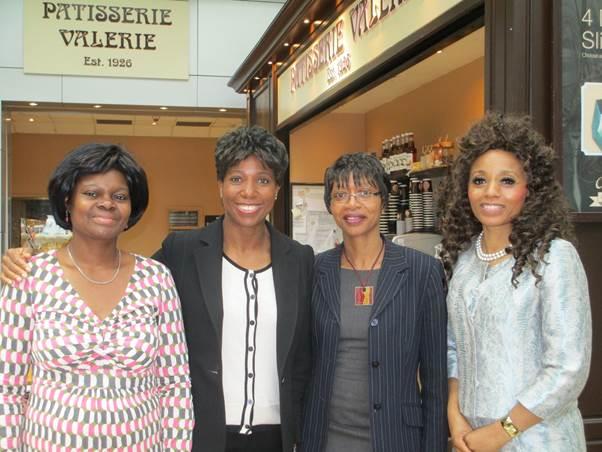 Education sometimes may be taken for granted, however, this was certainly not the case for Purity.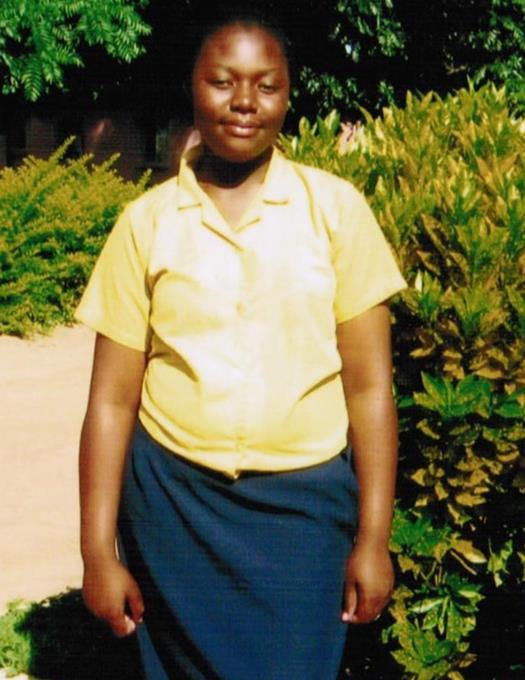 Her mother's last words before she died had changed everything for Purity. She had told her,"work hard and promise me you will have a bright life…"
But how can someone have a bright life, when there are no parents to support them? In order for her to go to school, Purity needed to pay school fees, buy uniforms and obtain other basic school needs. She was desperately looking for someone to help her when the Commonwealth Countries League Education Fund (CCLEF) came to her aid through her secondary school.
This is Purity's story in her own words, taken from when she first applied for sponsorship to the CCLEF:
"My father died when I was only 6 months old and my mother died when I was 9 years old. Life has been difficult for me and my guardian, because it is not easy being an orphan or paying schools fees and everything for an orphan. I am kindly asking for your help in sponsoring me with my educational needs because my guardian cannot manage to pay for me and all my siblings. She faces a lot of difficulties. I want to pay her back when I finish school because she has done so much...
My ambition is to be a medical doctor because I want to save lives of people and parents so that their children don't suffer or go through what we orphans have gone through. It makes me sad when I see pupils not concentrating in school. I talk to them because they don't know what it's like to be an orphan...I usually get A+. My goal in life is never to look back, never give up, look to the future and strive hard to achieve the positive side of life. I believe I can achieve my ambition with your help.
My mother's last words were "work hard and promise me you will have a bright future," then she smiled and died. I cried and I was in a lot of pain and I still am. With your help, I will really be concentrating on my work so that my parents, guardian and you my sponsors will be proud of me. Please help me achieve my ambition and save a life."
Purity graduated with a Distinction, however she could not proceed on to University. She wrote to the Education Fund begging for help. She missed her entry into the na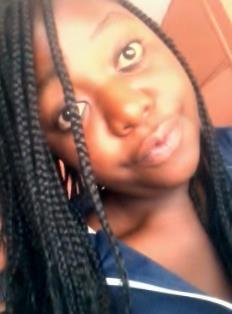 tional university and nearly lost hope until Madrinha Trust decided to take her on as mentee. This now means that Purity has a mentor in addition to the financial support offered by Madrinha Trust.
Purity's dream was to become a doctor, and she is on the path to becoming one.
A huge thank you to all our supporters for helping Purity achieve her dream.
Please help us support more girls around the Commonwealth. On average, £300 is enough to support a girl in school for one year in some developing countries.

Introducing the new Chairman of the CCLEF, Penny O'Regan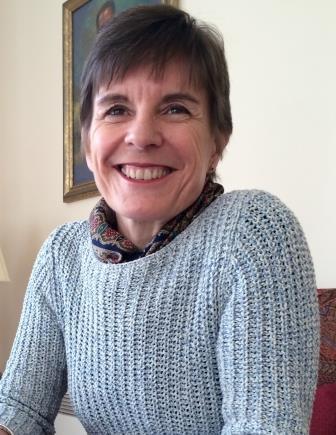 "I very much appreciate the opportunity to lead the CCLEF which has supported so many girls through secondary school over the last 47 years. Our major challenge is to keep the plight of girls-without-school-opportunity on top of busy 21st century agendas.
Our supporters often reflect that they have achieved their successes (and that is different for everyone!) only because they had access to education; it is this opportunity that we want to continue to make happen for young women across the globe.
I am sure that with the strong skills and experience the new Board bring, the CCLEF will continue to be successful in sponsoring girls' education throughout the Commonwealth.
Thank you to everyone for your support, past and future."
The 'Thousand Schools for a Thousand Girls' (TSTG) Campaign participated in the 2013 Big Give Christmas Challenge and raised a total of £3,982.60 for the CCLEF through a pledge, donations and fund matching by the Big Give initiative.