CCLEF Ambassador and CCL Alumna Ladi Dariya was recently presented to HM The Queen during a reception for Youth, Education and the Commonwealth held at Buckingham Palace.
The event, which had musical performances by the Commonwealth Youth Orchestra, was also attended by other members of the royal family including HRH Prince Philip, Duke of Edinburgh and HRH Princess Beatrice of York.

Representing the CCLEF work in girls' education around the Commonwealth, Ladi joined other professionals in the field of education during this colour and vibrant event. Ladi, who is the founder of the 'Thousand Schools for a Thousand Girls' Initiative, was recognised for her personal efforts in the promotion of gender equality. Coming from a very humble background and witnessing the gender gap in education in many Commonwealth countries, she has made championing the cause of girls and women her life's work.
Commenting on the experience, Ladi said that it felt quite surreal to drink royal champagne, eat dainty canapés and chat with royalty and select captains of education from across the Commonwealth. The CCLEF is proud of what Ladi has achieved. Currently Director of Communications for Madrinha Trust - a funding and mentoring trust – she is a CCL Alumna who works hard to enable other girls from disadvantaged backgrounds to achieve their potential.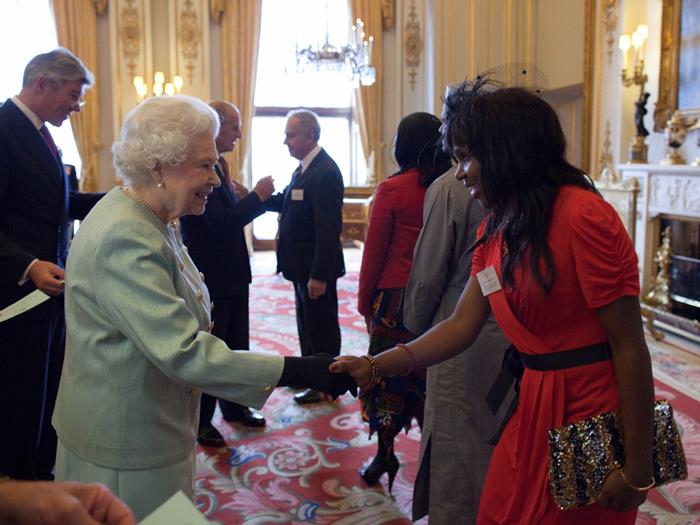 CCLEF Ambassador and CCL Alumna presented to HM The Queen at a reception for Youth, Education and the Commonwealth