Today marks the International Day of Zero Tolerance to Female Genital Mutilation and through the work of the Commonwealth Girls Education Fund, we are acutely aware of the impact this has on our girls, as well as millions of others across the globe.
---
What is Female Genital Mutilation (FGM)?
Female Genital Mutilation (FGM) involves the partial or total removal of external female genitalia or other injury to the female genital organs for non-medical reasons.
The practice has no health benefits for girls and women.
FGM can cause severe bleeding and problems urinating, and later cysts, infections, as well as complications in childbirth and increased risk of newborn deaths.
FGM is mostly carried out on young girls between infancy and age 15.
FGM is a violation of the human rights of girls and women
The practice is a global issue, with girls and young women affected in Europe as well as countries in Asia, Africa and the Middle East.
What is the role of education in helping to prevent this practice?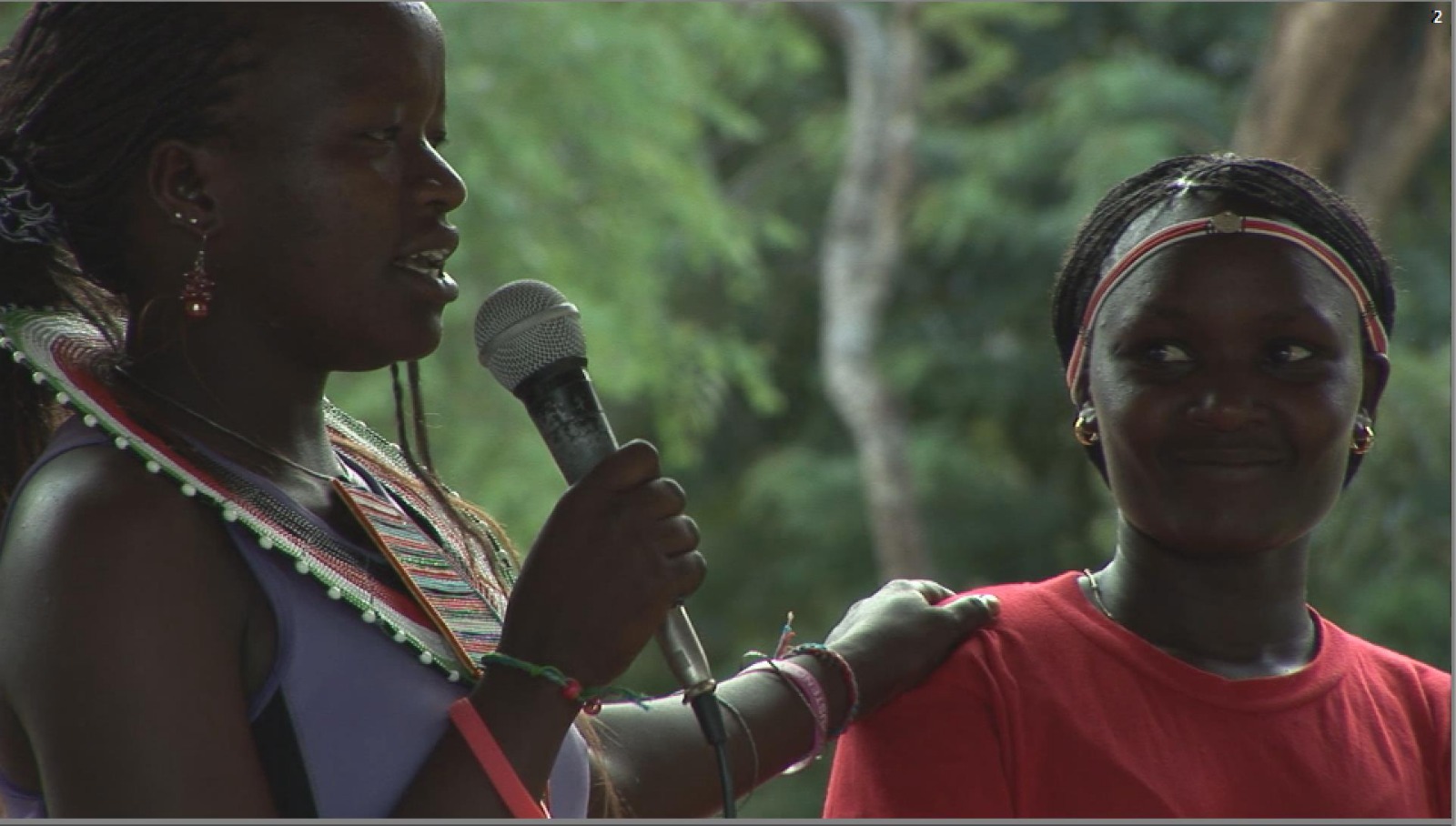 Nancy Tomee, one of our CGEF Alumnae (sponsored under our previous charity name Commonwealth Countries League Education Fund (CCLEF), led the fight against FGM in her Pokot community in Kenya. Her bravery to speak out against the practice led her to the United Nations in New York and to Marlborough House in the UK, where she addressed an audience alongside the Commonwealth Secretary General, Baroness Scotland QC.
Nancy stated that we should not be cutting our girls to marry them off, but instead educate them so that they can bring in an income for the family. Through her courage and drive, her message against FGM addressed elders in her community, as well as educating girls and women of their rights to stand up against it.
'Look at me, Nancy, who is called names and spat on, she is still progressing with her studies. Go to school and tell your parents that if they want to cut you then you will take them to court. The law prohibits cutting' Nancy Tomee
Through our work, the CGEF has long recognised the impact that educating girls has in reducing early marriage, early pregnancy and FGM.

Article Links:
CGEF Girl in FGM Video Documentary
CCLEF Girl NAncy Tomee wins the BJHRF award
CCLEF Girl Nancy Tomee at the UN
Below is a video of Nancy when she was still at school in Kenya, filmed by Sara Nason.