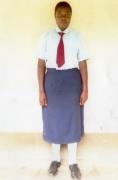 Benta was supported by the Education Fund from 1995 to 1998. She completed an Advanced Certificate of Education with Distinction and later a Bachelor of Law Degree with 2nd class Honours.
Bental holds a Diploma in Legal Practice and is a practising lawyer. In 2010 she founded AIDAFRICA, a local organisation that supports children, especially girls, to go to school. Benta has so far assisted over 300 children in her local community to get an education. Through her passion for girls' education and the help she received from the Education Fund, Benta is focussed on helping more girls attend secondary school. She advocates for girls' and women's rights and in her community, she has taken abusive men to court.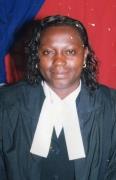 Benta attributes her success to the support she received through the Education Fund. She is self-motivated, creative, courageous and is helping many people out of poverty by empowering them to be self reliant and confident like herself.