News from our Girls
On this page you can find out more about our girls and how our help is benefitting them, their families and communities.
Education sometimes may be taken for granted, however, this was certainly not the case for Purity.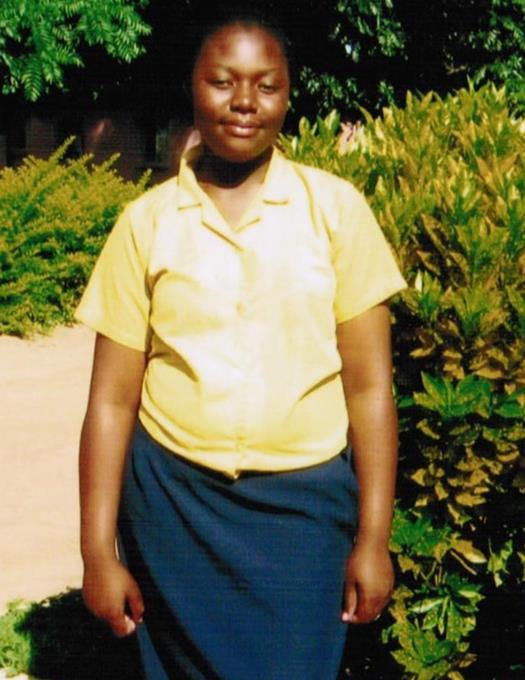 Her mother's last words before she died had changed everything for Purity. She had told her,"work hard and promise me you will have a bright life…"
But how can someone have a bright life, when there are no parents to support them? In order for her to go to school, Purity needed to pay school fees, buy uniforms and obtain other basic school needs. She was desperately looking for someone to help her when the Commonwealth Countries League Education Fund (CCLEF) came to her aid through her secondary school.
This is Purity's story in her own words, taken from when she first applied for sponsorship to the CCLEF:
"My father died when I was only 6 months old and my mother died when I was 9 years old. Life has been difficult for me and my guardian, because it is not easy being an orphan or paying schools fees and everything for an orphan. I am kindly asking for your help in sponsoring me with my educational needs because my guardian cannot manage to pay for me and all my siblings. She faces a lot of difficulties. I want to pay her back when I finish school because she has done so much...
My ambition is to be a medical doctor because I want to save lives of people and parents so that their children don't suffer or go through what we orphans have gone through. It makes me sad when I see pupils not concentrating in school. I talk to them because they don't know what it's like to be an orphan...I usually get A+. My goal in life is never to look back, never give up, look to the future and strive hard to achieve the positive side of life. I believe I can achieve my ambition with your help.
My mother's last words were "work hard and promise me you will have a bright future," then she smiled and died. I cried and I was in a lot of pain and I still am. With your help, I will really be concentrating on my work so that my parents, guardian and you my sponsors will be proud of me. Please help me achieve my ambition and save a life."
Purity graduated with a Distinction, however she could not proceed on to University. She wrote to the Education Fund begging for help. She missed her entry into the na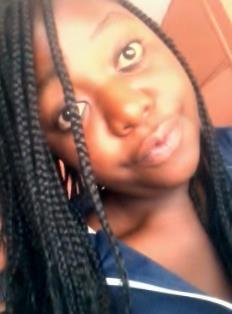 tional university and nearly lost hope until Madrinha Trust decided to take her on as mentee. This now means that Purity has a mentor in addition to the financial support offered by Madrinha Trust.
Purity's dream was to become a doctor, and she is on the path to becoming one.
A huge thank you to all our supporters for helping Purity achieve her dream.
Please help us support more girls around the Commonwealth. On average, £300 is enough to support a girl in school for one year in some developing countries. Please send an e-mail to or call 01793 616 693 if you want to support our girls.
News from SRI LANKA – A Future Teacher
Ashini is 12 years old and is described as a very bright student who scores very good marks in exams. She is top of her class. Although she faces a lot of economical problems, Ashini always strives to do her best. Ashini enjoys Science. In her application for sponsorship, she wrote, "My favourite subject is Science. I would like to be a teacher and serve my country. I will study hard to make my dream come true. If I get this scholarship, I would be able to spend it on stationery such as text books and note books, pens and other basic school needs. So this scholarship would be a great help in making my dream come true."
Ashini's school test results show how much she values and enjoys school. She was top of her class (position 1 out of 44) and the following is her school report:
Religion 100%, Sinhala 90%, Mathematics 86%, Science 93%, English 62%, Citizenship Education 98%, Geography 92%, History 88%, Health Science 79%, PE 80%, Dancing 91%.
In January 2014, the school wrote of their delight to receive the sponsorship for the 6 girls.
"Today I write with very happy news. In our school system, we start the new year in January. Students start their studies in the new class in January. So all the six girls have got good marks & passed to the new grade. Under the guidance of our principal, we called up the parents to the school and gave them the necessary advice on how to spend the money. We managed to present the funds to them. They are all amazed by the generosity of the Fund in accepting them for sponsorship. Some thanked with tears in the corners of their eyes. The principal and all the teacher, together with the parents, are extremely grateful to you for your generosity. We promise to send you some photos and receipts soon. But the exam records will be sent after April as our First Term Exam is in April. We all wish you all the best ... God Bless You."

Former Speaker in the House of Commons, Baroness Betty Boothroyd, and the first Asian woman to be given a peerage, Baroness Shreela Flather, started a campaign to enroll 1000 secondary schools across the UK to an initiative "1000 schools for 1000 girls" set up by The Commonwealth Girls Education Fund (formerly the CCLEF). Each UK school that enrolls will encourage each of their pupils to raise one pound a year.
A school of 500 pupils will raise £500 a year, which will be enough money to send one or more girls in a Commonwealth country such as Bangladesh, Belize or Ghana to school for a year. By enrolling 1000 schools, the aim is to raise enough funds to put at least 1000 girls in the developing world through secondary school.
Thirteen UK schools have already expressed a desire to enroll and the organisers hope that the target of 1000 UK secondary schools will soon be reached. The initiative was launched in the House of Commons Jubilee room by its Patron Baroness Flather, the first Asian woman to receive a peerage.
Former speaker of the House of Commons, Baroness Betty Boothroyd, and Nick Boles, Parliamentary Private Secretary to Schools Minister Nick Gibb who was representing the Minister of State for Education Mr. Michael Gove, both spoke passionately about how the initiative can change lives and communities in the developing world. A number of secondary schools from across the UK were in the audience.
What is the programme all about?
School children in the UK are vehicles for change!
In 1988, the students of Burntwood School in Wandsworth, South West London were touched by the plight of Ladi, a girl from a large polygamous home in North Central Nigeria. Ladi's father had died, leaving three wives and many children with no means of livelihood. At that time, Ladi was selling bean cake and child-minding before having to walk 20km to and from school in a bid to get an education.
These school children, some of whom were from economically disadvantaged backgrounds themselves, in an unbelievable spirit of generosity offered to support Ladi and Beatrice, another girl with a similar plight. They raised money through a variety of ingenious and fun activities to ensure that their peers in these faraway countries have a chance at a better life.
Ladi went on to put herself through University and now holds a Masters Degree as well as chartered credentials in Management. Over the years she has sponsored and supported a number of girls through secondary school in her home country, giving real meaning to the the saying '…support a girl and you support a family, community and a country.'
To sponsor a girl, request more information or register a school's interest to participate, fill the eform on the contact us page, email or call Ladi Dariya on +44 (0) 782 843 6381.