CCLEF Girls in Education
Find our more about our girls and how our sponsorship supports them

The following are sample stories of our sponsored girls over the past years.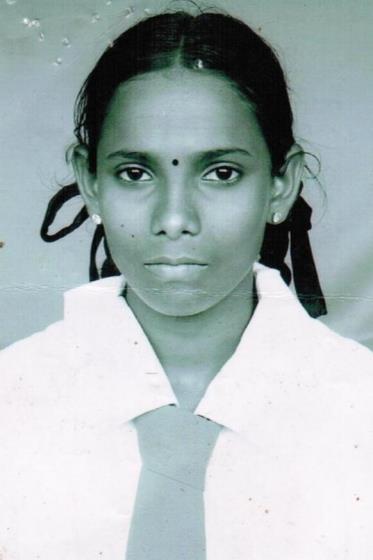 Amuthini in Sri Lanka is grateful to the Fund for enabling her remain in school. Here is her story:

I have my parents and I have 6 brothers and sisters. But I lost 2 brothers in the war. This has affected our family very much. My other brothers and sisters are studying. My father finds it difficult to find work and we are managing with great difficulty for our schooling and food. I am very interested in becoming a teacher as I like to teach others knowledge. I kindly request you to support my education and thank you very much.
The Fund is supporting Amuthini's education and paying the tuition fees.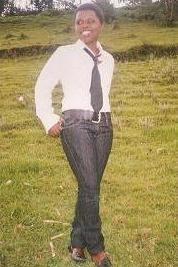 Francoise in Rwanda was taken to an orphanage by the local authority after the death of her parents. She has no relatives to support her. She has a brother and sister at the Orphanage who are also in secondary school. However, support at the orphanage is not sufficient to cater for all the children.
The Fund has supported Francoise and more than 20 other orphaned girls in Rwanda.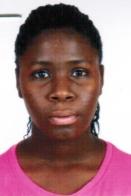 Kevina in Jamaica is from a volatile community. She resides with her grandmother, mother, father and two other siblings of school age. Her mother is unemployed and takes care of her ailing mother at home. Unfortunately, her father's job does not generate enough money to take care of the entire family. Despite financial challenges the family face, Kevina continues to display an exemplary behaviour and conduct. She maintains a high standard and always strives for excellence in whatever she does.
I am an honest citizen of this country and I also want to contribute in the development and the progress of this country in the future but my dreams are threatened by my poor financial condition. Becoming a medicine specialist is my childhood dream...
Sponsorship from the Fund has enabled Kevina to continue schooling.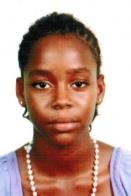 Kadia in Grenada lost her mother at a very early age. This signalled the start of a struggle for Kadia. Despite that she never lost hope. She is bubbly and brave student, who always performs well in her academic work. Kadia has great potential and aspires to do more when she completes school.
She wrote:
It is my belief that when I complete my studies, I can make a difference in my life and in the life of my family ensuring that we move to a new level of life. I know I have to focus on my studies and become successful.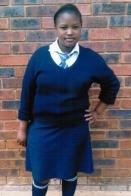 Zamakhize is from South Africa and explains about her situation, highlighting the need and desire of young girls to receive sponsorship from the CCL Education Fund:
We are six in my family. My parents who are unemployed, my older sister and twin brothers. I live in a rural area with very high unemployment rate as it is so underdeveloped.

I am always focussed and dedicated in my school work. My parents struggle to provide for the family as my sister is now an adult she has many needs and so it becomes difficult for my parents to manage the family. My family struggles a lot in paying my school expenses, such as my full school uniform. My parents can't afford to further my studies and making my dreams come true in doing medicine.

I am a very confident person and I am also very patient when it comes to my future success. Should I be considered for this bursary, I promise to continue to doing my school work amazingly.
Zamakhize received sponsorship and has continued schooling, thanks to the CCL Education Fund.